Travelling with Tours2Moz
Tailor-made packages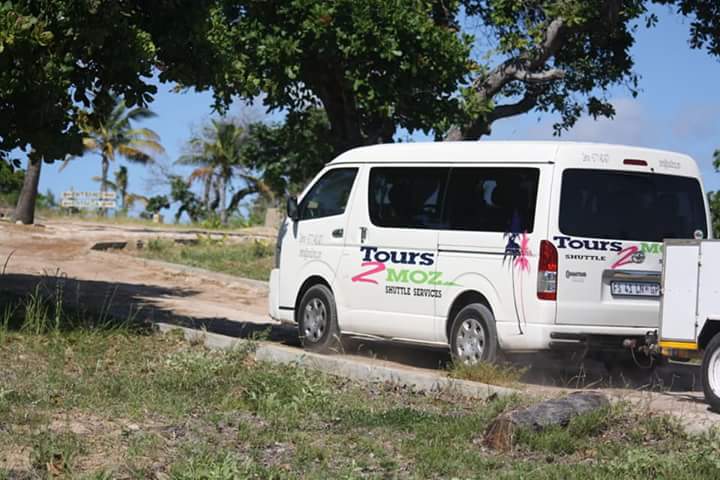 We really excel at tailor-making your trip to your needs. 
You may want to visit or combine particular areas, encounter certain species or dive with specific resorts. You may want to self-drive or make use of our partners luxury bus, or need to travel at a certain time of year.
Tailor-making works whether you are an experienced diver or new to diving, looking for an extended break, a short diving 'fix', or a special trip.
Our flexibility allows you to create precisely the holiday you wish for.
Dive travel experts
Our team worked as dive guides and a Divemaster at Barra Reef Divers/Aquaholics and has 10 years of experience in the diving industry.
We continually research and explore and dive destinations around the world to update our expertise and to consistently arrange outstanding trips for our travelers.
Together with our colleagues in Mozambique, we offer you a safe, enjoyable and memorable driving and diving adventure, put together by travel experts and by people who have "been there and done it".
Small group holidays
We are often asked if we can put together a trip for a group of friends, a school, a dive center or a family. As everything we do is tailor-made this is no problem at all, and can in some instances enable some cost savings.
Whether a group of divers or a family of divers and non-divers, whether experienced or novice divers, we are able to help create that special trip.
Safety
Your safety, and that of our guides and in-country operators comes before anything else.
We monitor Mozambique events very closely and make decisions informed by advice from the British Foreign and Commonwealth Office and our ground suppliers. Their in-depth knowledge and understanding of their areas is vital.
Before you travel with us we ensure you are equipped with our 24-hour emergency telephone numbers in Mozambique 00258 849082897, in the unlikely event that you may need it.
Finest accommodation
Although we use a variety of properties, our preference is for small, characterful, owner-managed properties at Makolobay, which – crucially – provide access to the best dive sites and is located on the beach. This helps keep travel to a minimum and ensure you are in the right place at the right time, although it does mean that – on occasion – location is a higher priority than comfort.
Finest dive destinations
Our own travels in search of the world's finest opportunities to see marine life in its natural habitat allow us to hand-pick the very best experiences and at Barra Reef Divers and Aquaholics we found what we wanted. In our search for the best marine encounters we found Manta's, Leopard Sharks, Stone fish, Frog Fish and so much more.
As the earth continues to shrink, remote areas, that were previously impossible to visit, open to visitors from around the world. We are proud to be at the forefront of pioneering these destinations in our quest for new and exciting experiences.
Special interests
Each of us is an individual. While sharing an affinity for the oceans and scuba diving, within that we have varied and wide-ranging interests.
Our experience and knowledge allows us to cater for many special interests, including diving education, underwater photography, deep diving or specific marine life.
We can also cater for non-divers, snorkellers and those looking to combine diving with land-based adventure.  Also available is whale watching, sea horse safaris, kayaking in mangroves, island trip, deep sea fishing, SUP, surfing and much more...